---
Welcome Introduction
We are an international team of 15 scientists from the Cassini mission to Saturn, funded by the International Space Science Institute and engaged in a project to identify the physical conditions, processes, and regions in the magnetosphere around the giant planet Saturn.
The paper containing the results of our team can be found in the paper Mapping Magnetospheric Equatorial Regions at Saturn from Cassini Prime Mission Observations by Arridge et al. in the journal Space Science Reviews.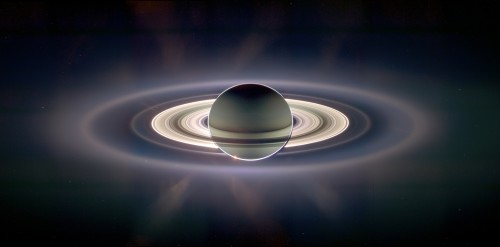 Please feel free to explore our site and read our proposal and contact the team coordinators Hazel McAndrews, Nicolas Andr&eacute, and Chris Arridge, or the site webmaster.
Abstract
In July 2004 the Cassini spacecraft entered Saturn orbit after a seven year voyage. The combined operation of an outstanding suite of instruments with the orbital tour of the spacecraft offers a unique opportunity to explore in-depth the Saturnian plasma and fields environment and enable the study of a magnetospheric system which strongly interacts with other components of the Saturnian system: the planet, its rings, numerous satellites (icy moons and Titan) and various dust, neutral and plasma populations. This very rich magnetospheric environment contains uniquely diverse regions compared with those observed elsewhere in the solar system and a staggering array of magnetospheric phenomena and processes which we are only beginning to comprehend. Understanding the physics of the Saturnian system has been made difficult by the significant temporal variability in the system. By using a multi-instrument approach and studying a significant number of orbits, a better understanding of the spatial structure and physical processes will be gained. The new Cassini data set provides us with a unique opportunity for comparative studies of the saturnian, jovian and terrestrial magnetospheric environments. This will be invaluable to Cassini scientists for providing a framework for further studies of the Saturnian magnetospheric environment and to pull together current knowledge and understanding for the benefit of all planetary scientists.
Team
Core Team
GSFC/NASA: Goddard Space Flight Centre, IGPP/UCLA: Institute of Geophysics and Planetary Physics, University of California Los Angeles, MSSL/UCL: Mullard Space Science Laboratory, University College London, MPS: Max-Planck-Institut für Sonnensystemforschung, RSSD/ESTEC: Research and Scientific Support Department, ESTEC, ESA, JHU-APL: Johns Hopkins University Applied Physics Laboratory, SRC/U. Leicester: Space Research Centre, University of Leicester, AOSS, U. Michigan: Department of Atmospheric, Oceanic and Space Physics, University of Michigan, MPS: Max Planck Institute for Solar System Research, MPK: Max Planck Institute for Nuclear Physics, LANL: Los Alamos National Research Laboratory, IDS: Inter-disciplinary scientist.
Young Scientists
External Consultants
| | | | |
| --- | --- | --- | --- |
| Team member | Institution | Country | Team affiliation |
| Thomas W. Hill | RICE | USA | CAPS |
---