ISSI Team 320

---
Homepage

ISSI Team 320 (Pedatella) A three-dimensional ground-to-space understanding of sudden stratospheric warmings
---
In an effort to establish a thorough understanding of atmospheric coupling during Sudden Stratospheric Warmings (SSWs), we propose to bring together experts in middle atmosphere chemistry and dynamics with experts in the ionosphere-thermosphere system. Through combining ground-to-space whole atmosphere models with ground-based and satellite observations, we aim to develop an in-depth understanding of the three-dimensional global variability that occurs throughout the atmosphere during SSWs. The comparison of model simulations with a comprehensive set of observations will not only serve to validate the model simulations, but also allow for the model simulations to aid in the interpretation of the observations. This will significantly improve our understanding of the processes that drive vertical coupling.Three goals were defined:
Goal 1: How do whole atmosphere model simulations of SSWs compare to observations in the mesosphere, thermosphere, and ionosphere? And, is this consistent across SSWs?
Goal 2: Can a classification scheme of SSW-related disturbances in the upper atmosphere lead to better understanding the link between the drivers of SSWs and upper atmosphere variability?
Goal 3: What is the connection between local and global variability?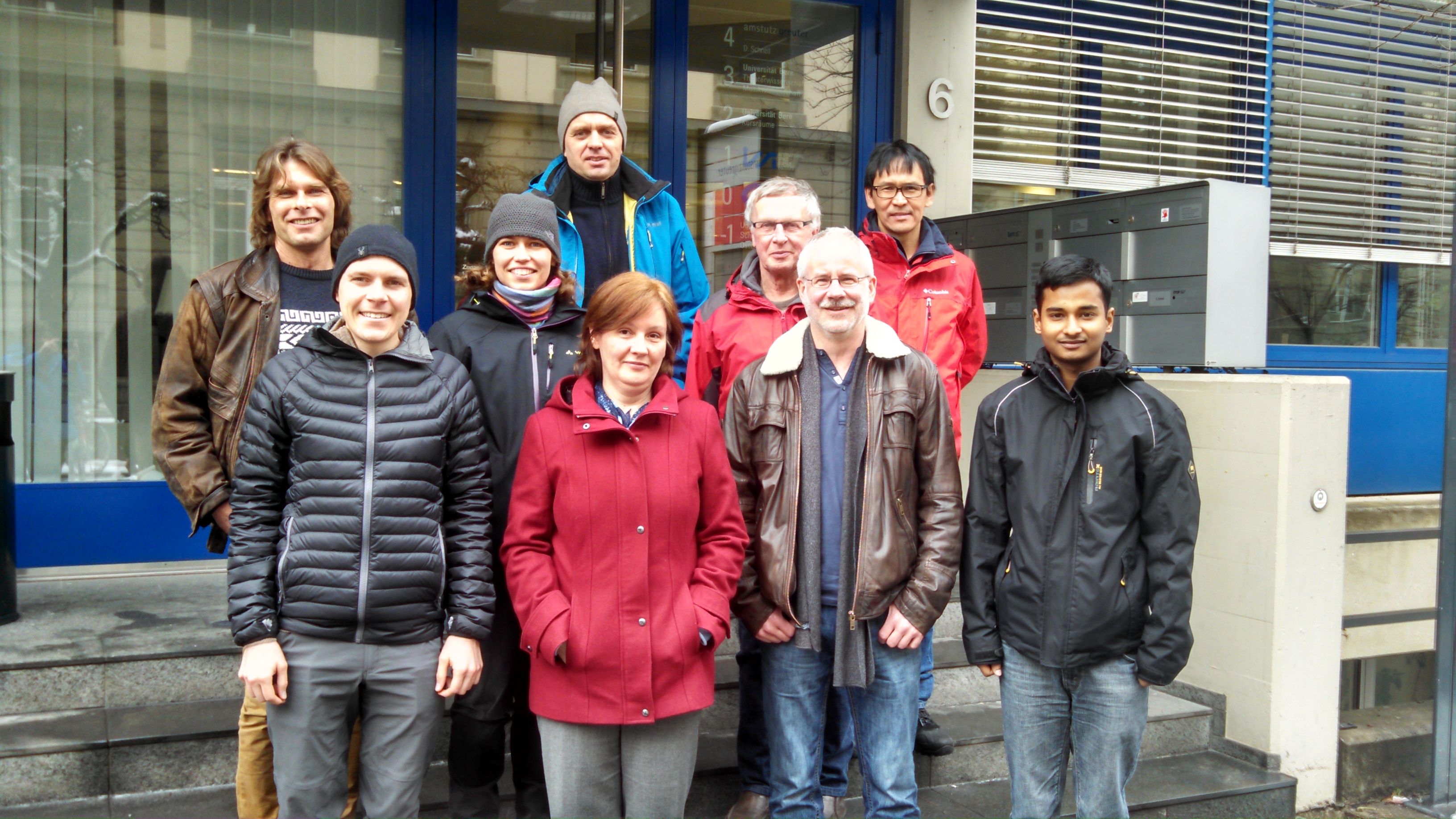 Group photo taken at the first meeting (from left to right: Bernd Funke, Nick Pedatella, Vivien Matthias, Hauke Schmidt, Larisa Goncharenko, Peter Hoffmann, Christoph Zülicke, Koki Chau, Tarique Siddiqui)